Get Real Answers from Top Working Journalists, Law Enforcement Professionals and Community Leaders!
NJ-SPJ presents the inaugural session of a continuing series, called The Press, the Police and the Public.
The discussion is co-sponsored by NJ-SPJ, the NAACP of Southern Burlington County, Rowan College and the Keystone Pro Chapter of SPJ.
It's a live, in-person event at 7 PM on Wednesday, September 22nd at Rowan College at Burlington County. The event will be in the auditorium at Votta Hall on the Mount Laurel Campus, 900 College Circle, Mount Laurel, New Jersey 08054 https://www.rcbc.edu/mountlaurel. The event will also be available on a free livestream, but you need to register to receive the link.
How do reporters search for the truth, when there are more than two sides to a story?
Topics are expected to include:
Recent events in Mt Laurel.
Data showing bias in ticketing by NJ State Troopers
Use of Force
The "Right To Record" Law Enforcement
The COVID Crisis
---
Admission is free and a free live-stream broadcast is also available. Click here for your free ticket registration and more information, or use the form below.
---
Panelist Biographies
Journalists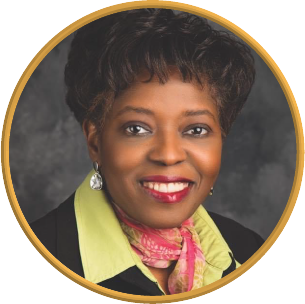 Melanie Burney
Philadelphia Inquirer
Melanie joined the Inquirer in March 2000 as an education reporter, then served five years on the Inquirer's editorial board. Currently, she is a general assignment reporter based in the Cherry Hill bureau. Born in Akron, Ohio, she grew up in Burlington County. She is a member of the National Association of Black Journalists, serving two terms as parliamentarian on the board of directors. She is also a member of the Philadelphia Association of Black Journalists. She is also a life member of Alpha Kappa Alpha Sorority, Inc., and a member of Theta Pi Omega Chapter in South Jersey. She is also in her second term as a member of the Rowan University Alumni Board of Directors.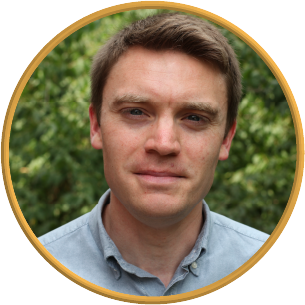 Blake Nelson
NJ.com/NJ Advance Media
Blake covers the New Jersey attorney general's office, state police and prison system for The Star-Ledger and NJ.com, where he was previously on the data and investigations team.
He has covered the Missouri statehouse for The Associated Press, reported abroad for Public Radio International, filmed for The Wall Street Journal, hosted Investigative Reporters and Editors' podcast, contributed reporting to The New Yorker and drawn for Poynter.
He spent several years writing for magazines in Guatemala and has shot video with UNICEF, World Vision and other non-profits throughout Africa, the Americas and the Caribbean. He earned a graduate journalism degree at the University of Missouri.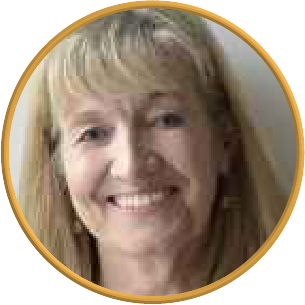 April Saul
WHYY-FM Radio
April Saul is a Pulitzer Prize-winning photojournalist whose lifelong mission has been to help people understand each other better through her writing and photography. She fell in love with Camden in 2011 at a time when the city was bleeding badly, and left her staff job at The Philadelphia Inquirer to dedicate herself to covering the challenges and joys of Camden residents on her Facebook page, CAMDEN, NJ: A Spirit Invincible, where her essays about that city appear several times a month.
Academia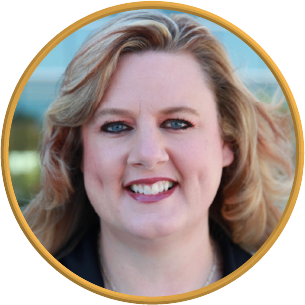 Dr. Amber Ciccanti
Criminal Justice Faculty, Rowan College at Burlington County
Dr. Amber Ciccanti served with the Willingboro Police Department as a patrol officer, detective, and sergeant. She has a master's degree and a doctorate degree in the field of criminal justice and serves on the faculty of Rowan College at Burlington County.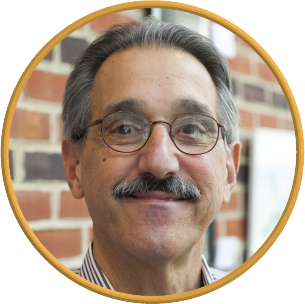 Joe Rizzo
Criminal Justice Faculty, Rowan College at Burlington County
Joe Rizzo comes from a background in corrections, serving the New Jersey Department of Corrections first as an educator, then as an education director, next as an assistant superintendent, and lastly as superintendent (warden), of two different prisons. He is a faculty member with Rowan College at Burlington County in the Criminal Justice Department.
Law Enforcement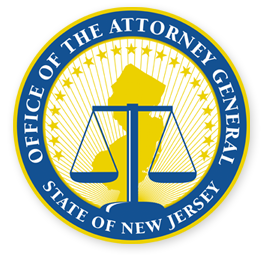 Office of the Attorney General
State of New Jersey
The Office of the NJ Attorney General will have a representative on-scene to provide news and answer questions.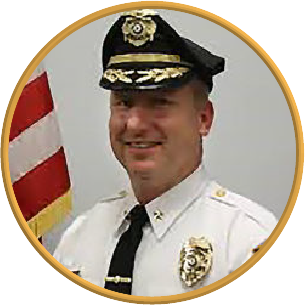 Chief William Monaghan
Cherry Hill Police Department
Cherry Hill Police Chief William "Bud" Monaghan has more than 25 years of law enforcement experience. He is a graduate of Rowan College of New Jersey, earning his Bachelor of Arts Degree in Law Justice in 1994 and a Master's Degree from Seton Hall University in 2001. Chief Monaghan was a certified instructor for both the Burlington and Camden County Police Academies from 1997 to 2010.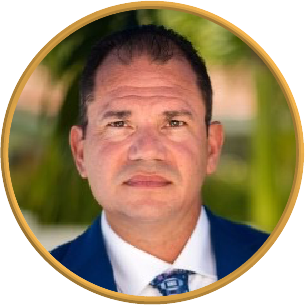 Rich Rivera
Police Director, Penns Grove, NJ
Rich Rivera is the Police Director in Penns Grove, NJ. He is best-known for working with the FBI on New Jersey's largest police corruption case. More than 35 people, including a dozen cops were convicted of federal racketeering-related crimes. He co-founded the National Coalition of Latino Officers. He earned his Master's Degree in Criminal Justice from New Jersey State University.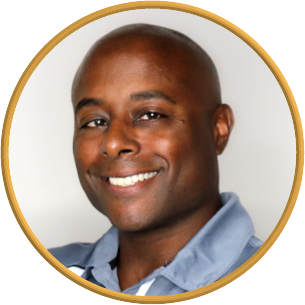 Corey Jones
Safetyman Consulting
Corey Jones served with the Mount Laurel Police Department for 25 years, retiring as a sergeant. He was also a member of the SWAT Team for over fifteen years and became one of the leaders of the Burlington County Regional Team. he is also an instructor in verbal de-escalation and weapons platforms at his business, Safetyman Consulting.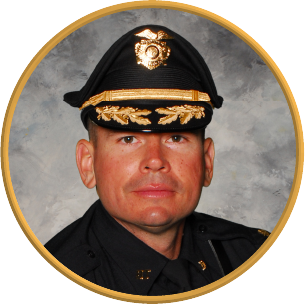 Chief Brian Pesce
Bordentown Township Police Department
Chief Brian Pesce began his career as a patrolman with the Bordentown Township PD in 1998, working his way up to Chief of Police in 2018. Chief Pesce has instituted a culture of community policing, improved transparency, de-escalation, officer wellness and safety and increased diversity.
Community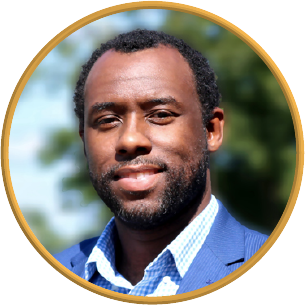 Marcus Sibley
President, Southern Burlington County NAACP
Marcus Sibley is the Chairman of the New Jersey State Conference NAACP Environmental & Climate Justice Committee, Chairman of the New Jersey Progressive Equitable Energy Coalition (NJ PEEC), and the President of the historic Southern Burlington County NJ NAACP Branch. He is the the architect of the Empowerment Workshop Series and a graduate of Rutgers University, where he received undergraduate and graduate degrees in Social Work. Mr. Sibley is also the owner of consulting & integrated marketing company Sanaa17 LLC.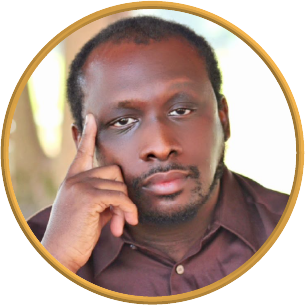 Tyrus Langston Ballard
Political Action Chair, Southern Burlington County NAACP
Tyrus Langston Ballard is the 1st Vice President and Political Action Chair for the Southern Burlington County NJ NAACP (SBCNJ NAACP), Sergeant at Arms for the South Jersey Young Democrats Black Caucus (SJYD-BC), a core member of Black Lives Matter NJ, and a coach for the Willingboro/Burlington chapter of the New Jersey Orators (NJO). He is a 3-time NAACP Freedom Fund Award recipient.
Panel Moderator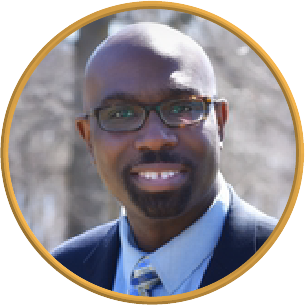 P. Kenneth Burns
WHYY-FM Radio
Kenneth Burns is WHYY's South Jersey reporter. He joined the station in 2018 as an anchor. He also contributed stories and won a 2020 Keystone Media Award for one of them.
Prior to WHYY, he covered city government and urban issues for WYPR in Baltimore, his first stop in public media. His coverage of the Freddie Gray police trials won a 2017 National Headliner Award. Burns began his career shortly after high school as an intern and later news assistant at WTOP in Washington, D.C. He would go on to work for several commercial broadcasting outlets as a reporter, anchor, and producer in the D.C. and Baltimore metro areas.
The native Marylander and recently adopted New Jerseyan is a graduate of Towson University and Anne Arundel Community College.