We are the state chapter of the Society of Professional Journalists, a national organization that has been improving and protecting journalism since 1909. SPJ is known for its Code of Ethics, which was recently updated for the first time since 1996, to bring it in line with the needs of a rapidly changing industry. Please look at the code at spj.org. You will find that it is more than an ethical guide; it offers ways to better inform the public by using the web to enhance traditional media and improve our own transparency.
We are an active chapter. In addition to workshops and other public events, our work includes organizing an annual contest rewarding excellence in journalism; mentoring; assistance with the reporters' shield law; and advocacy for the First Amendment, open public records and open public archives. If you have ideas for public programs and would like to join us to make them a reality, email our president, Bob Schapiro, at bob@newsfilms.org.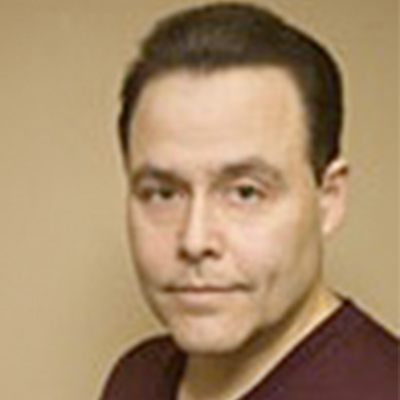 President
Bob Schapiro has reported from El Salvador, Nicaragua, Ethiopia, Lebanon and Afghanistan.  His most recent documentary won an Emmy Award in New York City, where he has written and produced newscasts for WCBS, INN and WNBC.  He is a past-president of New Jersey SPJ.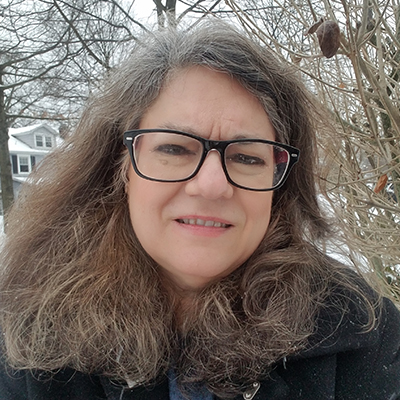 Immediate Past President
Miriam Ascarelli is immediate past president of NJ-SPJ. Miriam spent 15 years working in news outlets in the midwest and in New Jersey, including The Jersey Journal in Jersey City. She now teaches journalism and composition at New Jersey Institute of Technology in Newark and also advises the NJIT student newspaper. A passionate believer in the power of journalism, Miriam served as NJ-SPJ chapter president from 2015-17 and then did it again in 2019-2020. She is addicted to coffee and loves taking long bike rides and putzing around in her garden.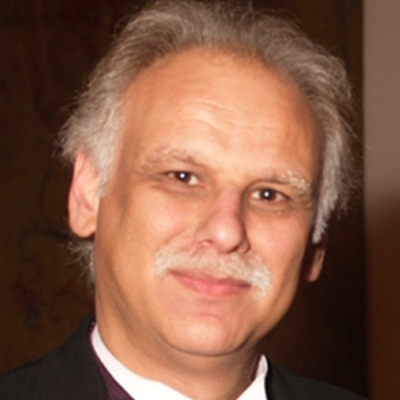 Vice President
Steven Tettamanti is the Executive Director of the New Jersey Historical Society and, as many of you know, he worked on NJ-SPJ events for many years before joining in our February membership drive.  Steven brings an expertise in seeking grants and not-for-profit funding, drawing on his business experience and his training as an accountant.  He has run many educational events and campaigns at the Society's exhibit hall in Newark, where he instructs and consults on New Jersey history.  In addition, he continues to build-up the archive of NJ periodicals housed at the Society's research library, a facility that includes newspapers dating back to the American Revolution.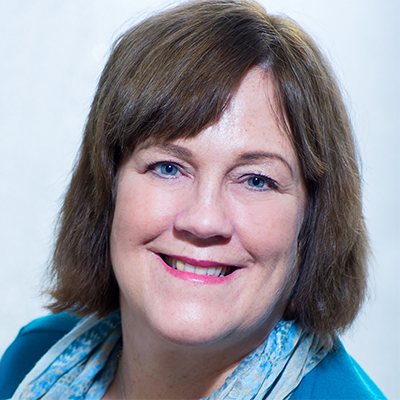 Secretary
Sue Toth has been a lover of the English language for as long as she has been able to read. She has spent her entire career either writing and editing or teaching others how to write and edit. To instill her love of words on future generations, Sue teaches journalism at Bergen Community College, where she is the adviser to the school's newspaper, The Torch. She also teaches writing at County College of Morris.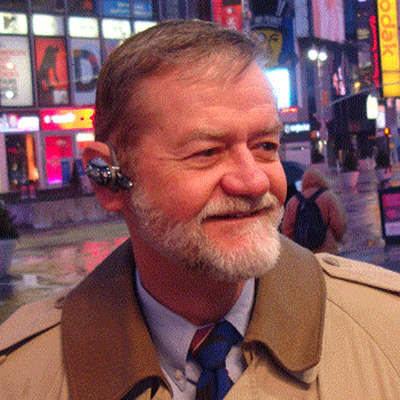 Treasurer
Lew Wheaton taught journalism and advised the student newspaper at Bergen Community College for 10 years. Before that, he worked for more than three decades at The Associated Press, where he was a reporter, broadcast editor, news editor, foreign correspondent, bureau chief and administrative director of AP's worldwide photo operations. He is a past president of the New York State Society of Newspaper Editors.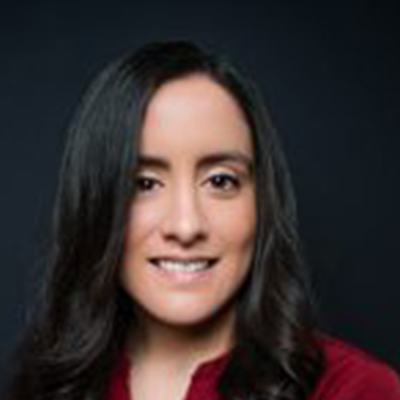 Melanie Anzidei is a reporter at The Record newspaper and NorthJersey.com. She covers several municipalities in Bergen County, including Hackensack, as well as an enterprise sports beat. Melanie is also the faculty adviser for The Pillar, the college newspaper at Fairleigh Dickinson University's College at Florham in Madison. Before joining The Record in 2014, she received her master's degree from Columbia University's Graduate School of Journalism.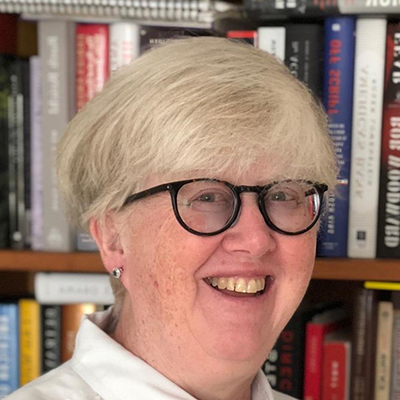 Elizabeth Birge is an associate professor of communication at William Paterson University in Wayne and a former reporter at The Chicago Tribune, The Star-Ledger and the DailyKos.com. At WPU she advises the online Pioneer Times, a student paper that is published as part of a required course in the journalism curriculum.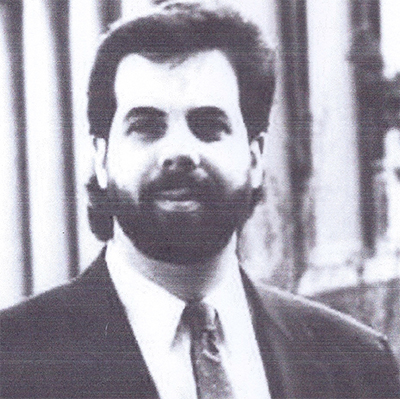 Robert Bugai studied advertising, marketing, public relations, and journalism at The University of Alabama at Tuscaloosa. He is self-employed as a competitive intelligence analyst and a college marketing fraud auditor. He has been an active board member of New Jersey SPJ for 20 years.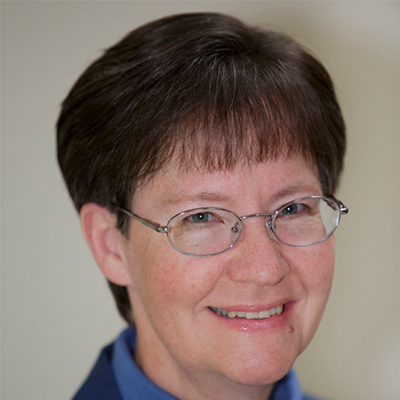 Emily Kratzer is a freelance writer. She worked for 30 years at The Journal News/LoHud, a Gannett operation in Rockland and Westchester (NY) counties. She had been a copyeditor briefly at The Record in its Hackensack office and did reporting and page design during her five years at The Desert Sun in Palm Springs, Calif. She served as chapter secretary from 2015-2019.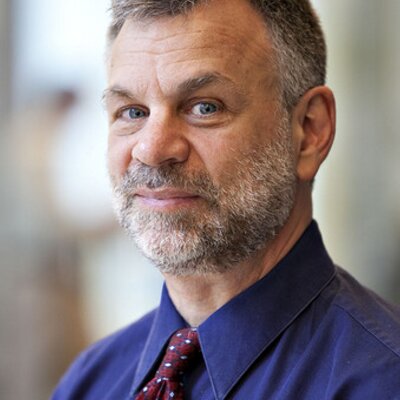 David Levitt is a reporter at Debtwire.com. He was New Jersey SPJ president from 2005 to 2007 and served as contest chairman from 2014 to 2017. He worked for Bloomberg News from 2000 to 2018. He spent two years at Harrison Scott Publications in Hoboken, and 17 years at the News Tribune of Woodbridge and the Home News Tribune of East Brunswick.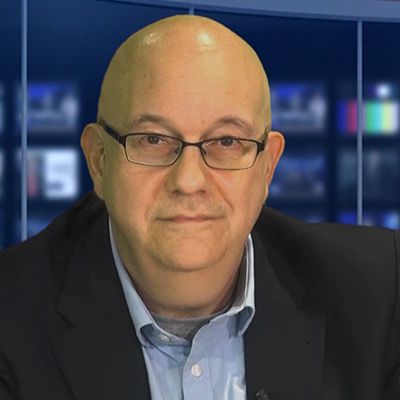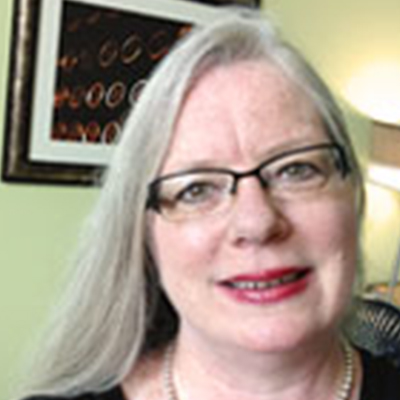 Claire Regan is president of the New York City Deadline Club.  She has served on the club's executive council for more than 20 years. She is an assistant professor of journalism and faculty adviser to the student newspaper at Wagner College on Staten Island.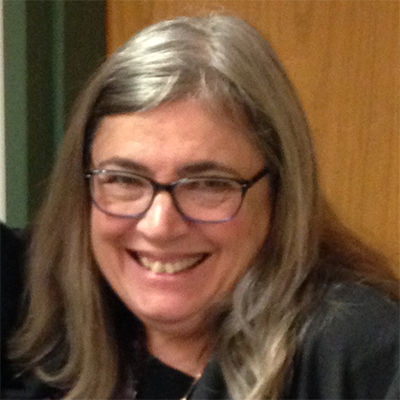 Jane Primerano is Region 1 Coordinator of SPJ. The region is one of the smallest geographically but the largest in membership. She is a past president of New Jersey SPJ and is a freelance writer specializing in agriculture and agri-business.
In loving memory: Past President John Ensslin (1953-2019)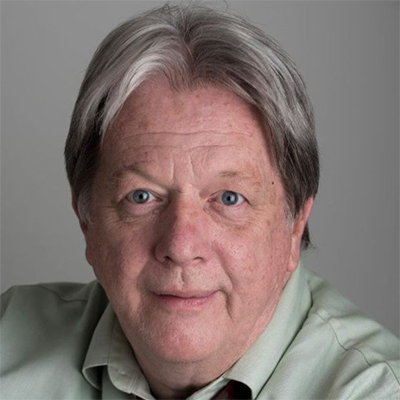 John Ensslin was the consummate journalist. At the time of his death, he was working as a reporter for Colorado Politics in Denver. Over the course of his career, he worked as a multimedia reporter for The Record as well as for newspapers in Denver, Colorado Springs, Union City and Middletown, N.Y. He was a past national president of SPJ and served as NJ chapter president from July 2017 - June 2019.
Questions or comments about the website? Contact Steve Lubetkin at steve@statebroadcastnews.com.
Send an e-mail to New Jersey SPJ President Bob Schapiro at bob@newsfilms.org
---
Here is an on-going list of our activities since 2013:
January 2020: NJ SPJ kicks off its annual Signature Awards journalism contest.
November: NJ SPJ issues letter of support for journalist Omoyele Sowore, a New York-based investigative journalist detained in Nigeria.
October 2019: NJ SPJ organizes a celebration at the Red Bank home of muckraking African American journalist T. Thomas Fortune to honor Fortune's legacy and unveil the plaque recognizing Fortune's home as an SPJ national historic site in journalism.
September 2019: SPJ national convention; our chapter is honored with the Circle of Excellence Award for large chapters in the area of student relations. The award is a recognition of our chapter's outreach to high school and college students.
August 2019: NJ SPJ collaborates with Google News trainer Vix Reitano to organize a free Google News training at the Hoboken Historical Society.
July 2019: NJ SPJ members participated in the annual Hugh N. Boyd Journalism Diversity Workshop for New Jersey High School Students.
July 2019: T. Thomas Fortune House in Red Bank receives SPJ's prestigious National Historic Site in Journalism designation, thanks to our chapter's efforts.
June 2019: Awards lunch in Newark featuring our Courage Under Fire honorees and the winners of our annual Signature Awards contest; keynote speaker is Walter Greason, president of the T. Thomas Fortune Foundation.
June 2019: Testified before the NJ state Senate Education Committee in favor of the New Jersey New Voices bill
May 2019: Nominated Maple Hall, the Red Bank home of pioneering black journalist T. Thomas Fortune, for consideration by the national board as an SPJ National Historic Site in Journalism.
May 2019: Issued statement in support of The Targum, Rutgers University's student newspaper
April 2019: Inaugurated NJ SPJ's New Jersey Journalism Hall of Fame at a ceremony at William Paterson University
April 2019: Annual "Meet the Press'' event for students at Rutgers University; the event features a panel discussion of working journalists talking about their jobs.
March 2019: Collaborated with NYC Deadline Club to host a podcasting workshop in NYC
Jan. 2019: Launched annual Signature Awards contest
October 2018: Collaborated with Keystone chapter to host a podcasting workshop in Philadelphia
August 21: Issued statement supporting state-wide policy categorizing all dash-cam video as a public record
July 2018: Annual NJ-SPJ board retreat
June 2018: Unveiling of plaque naming Union Hotel in Flemington as a Historic Site in Journalism by both New Jersey SPJ and our national organization.
June 2018: New Jersey SPJ Signature Awards ceremony
 April 2018: Collaborated with SPJ's Keystone chapter to host a regional conference in Philadelphia
 April 2018: Collaborated with the New Jersey chapter of the Public Relations Society of America to present the annual "Meet the Media'' event for students at Rutgers University. See podcast of this year's event, produced by Steve Lubetkin of State Broadcast News, here.
 Jan.-March 2018: annual contest call for entries
 Jan. 2018: Skillsfest at NJIT; attendees heard presentations on multi-media journalism, data visualization, excel spreadsheets, and social media.
Jan. 2018: NJ-SPJ social event to see the film, The Post, followed by food and conversation at the Tic Tock dinner in Clifton.
 Nov. 2018: The NJ-SPJ board voted to add the Lakehurst Air Station to the chapter's list of New Jersey Historic Sites in Journalism
 Sept. 2018: The NJ-SPJ board voted to join an amicus brief in a lawsuit filed by open records advocate John Paff. Paff was seeking a copy of police dashboard video in a 2014 case involving a police dog who attacked a woman who allegedly failed to stop in a vehicle pursuit.
 July 2017: annual board retreat; discussions focused on the contest, our budget and plans for a possible Journalism Hall of Fame.
June 2017: annual Excellence in Journalism Awards brunch; Bruce Rosen, who represented Trentonian reporter Isaac Avilucea in his First Amendment case was our keynote speaker; Doug Doyle, news director of WBGO, Newark's public radio station, was master of ceremonies.
April 2017: Organized Skills Fest, a day-long series of presentations by working journalists focused on teaching tech skills; held at New Jersey Institute of Technology in Newark.
April 2017: Collaborated with the NJ chapter of the Public Relations Society of America and the Montclair State chapter of the Public Relations Student Society of America to organize annual "Meet the Media Day'' at Montclair State University. Event featured a panel discussion with a freelance journalist as well as reporters from The Star-Ledger/NJ.com, The New York Times, The Montclair Local, NJTV; North Jersey.com, and New Brunswick Today.
April 2017: SPJ Region 1 conference in NYC
April 2017:  Isaac Avilucea wins court battle with state Attorney General's Office over prior restraint. NJ-SPJ monitored the case closely and provided periodic updates in our e-newsletter.
Feb. 2017: Organized digital training workshop with Google News Lab at Brookdale Community College
Jan. 2017: Organized strategy meeting at the New Jersey Historical Society in Newark to discuss the Isaac Avilucea case and other First Amendment concerns as well as journalism-related legislative issues. The meeting drew a mix of 30+ people, comprised of NJ-SPJ members as well as First Amendment and government transparency advocates, and leaders from state-wide journalism organizations.
Jan. 2017: NJ-SPJ launches annual Excellence in Journalism contest
December 2016: First Amendment advocacy on behalf of reporter Isaac Avilucea of The Trentonian and Charlie Kratovil of New Brunswick Today; mounted a vigorous campaign to oppose New Jersey bill that would have eliminated the requirement that legal ads run in newspapers.
October 2016: Arranged for discounts for NJ-SPJ members seeking to attend Sustain Local, a national conference organized by the Center for Cooperative Journalism at Montclair State.
August 2016: Started NJ Registry of Historic Places in Journalism: first two sites are the Union Hotel and Historic Hunterdon County Courthouse in Flemington, and the Red Bank home of T. Thomas Fortune (1856-1928), one of the most prominent African-American journalists of his day.
June 2016: NJTV chief political correspondent Michael Aaron hosted our annual Excellence in Journalism Awards ceremony
April 2016: More than 100 students attended a "Meet the Press'' event that we co-sponsored with the Public Relations Society of America at Rutgers University's Piscataway's campus.
Winter 2016: our annual Excellence in Journalism contest
February 2016: We collaborated with the New Jersey Press Association and the Center for Cooperative Media at Montclair State to present a free forum, "What's New in NJ Media Law?'' at Rutgers Law School in Newark.
November 2015: We organized a podcasting workshop at NJIT in Newark.
October 2015: Some 20 NJ SPJ members toured  NJTV, New Jersey's public television station.
June 2015: NJTV anchor Mary Alice Williams hosted our annual Excellence in Journalism Awards ceremony
April 2015: We combined our monthly meeting with a tour of WBGO-FM in Newark
Winter 2015: annual Excellence in Journalism Contest
February 2015: Courage Under Fire, a panel discussion about free speech at home and abroad. We focused on the coverage of the Charlie Hebdo cartoons as well as the case of Andrew Flinchbaugh, a news photographer for the Lacey Reporter in Ocean County who was arrested (and later released) for refusing to turn over his camera to police. The event was held at the NJ Historical Society in Newark.
Nov. 2014: How the Public Got that Story: Why Some Stories Stick, and Some Don't, a panel discussion at the Montclair Public Library with reporters from The New York Times, WNYC, The Record, The Star-Ledger, NJTV, Fox News and others. Some 100 people attended.
Oct. 2014: In Jersey City, Irish journalist Ed Moloney spoke on The Troubles in Northern Ireland as News and History. In New Brunswick, our members met with the busy SPJ student chapter at Rutgers.
July 2014: Our members got a private tour of the NJ Historical Society in Newark, hosted by Executive Director Steve Tettamanti.
June 2014: The best reporters in New Jersey, chosen by their peers, spoke at our annual Awards Dinner at the Yogi Berra Museum & Learning Center at Montclair State University.
May 2014: Weekly newspapers and hyper-local websites were the focus, as editors, reporters and the public mixed at our forum.
April 2014: We co-sponsored the Rutgers-Newark conference on Media & Democratic Governance, with panels throughout the day.
Winter 2014: Many of you participated in our Excellence in Journalism awards competition, as both entrant and judges.
November 2013: We examined Who's a Journalist Now? with speakers including author Jonathan Alter, State Senate Majority leader Loretta Weinberg and many others. 110-journalists and scholars attended.