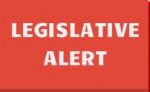 For about two years now, Mike Rispoli, the Journalism Campaign director for the national advocacy group Free Press, has been traveling around the Garden State drawing attention to New Jersey's local news crisis and pitching the idea of using some of the proceeds from the sale of the state's public television licenses to do something about it.
That battle cry has evolved into a specific proposal to create a New Jersey Civic Information Consortium, a joint initiative of the state's four leading research universities to fund projects designed to boost the state's news ecosystem. The theory is that the state is selling assets that were meant to better inform people, so the money from their sale should go back to that intent.
The proposition depends on legislative approval. And now that it's budget season at the New Jersey statehouse, the time has come for citizens to tell lawmakers what they think of the idea.
The Free Press is encouraging citizens to attend state Assembly Budget Committee hearings that are taking place this month to put their opinions on the record. (Full disclosure: Jane Primerano, SPJ Region 1 director, and I plan to testify in support of these efforts; I am employed as a lecturer at the New Jersey Institute of Technology, one of the four universities involved in the consortium.)
As proposed, the consortium would work with Montclair State University, Rutgers University, the New Jersey Institute of Technology and Rowan University to fund collaborative journalism as well as public information and media innovation projects. To read more about the proposal, click here. To learn more about The Free Press, click here and here. To see the schedule of state Assembly Committee Budget hearings and their locations, click here.