We're Back in Person!
NJ-SPJ is throwing a party like never before! We're honoring journalists from around the state and presenting a special award to our keynote speaker, State Senate Majority Leader Loretta Weinberg, for her lifetime of commitment to a free press.
The award will be presented by WNYC Morning Edition host Michael Hill.
To honor the incredible work of journalists in 2020, NJ-SPJ is making an offer you can't refuse: Members who RSVP pay just $12 for a delicious 3-course meal and a chance to have a drink with some of the top journalists and other movers & shakers from around the state. (Non-members pay just $24—still a bargain—but you may want to consider joining NJ-SPJ.)
NJ-SPJ Vice-President, Alexandra Hill of WBGO News, will be the host for the evening's program.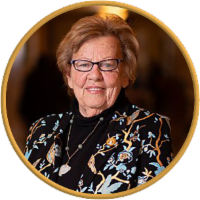 Keynote Speaker and Lifetime Achievement Award Winner
N.J. Sen. Loretta Weinberg, D-Teaneck, has been a major force for press freedom during her years in politics. We are pleased to have her as the keynote speaker at our July 28 NJ-SPJ Awards Ceremony, at which we will honor her with a Lifetime Achievement Award.
She promoted modernization of the Open Public Records Act and the Open Public Meetings Act.  She helped newspapers stay viable by opposing a bill that would have exempted legal notices from classified advertising.
During her career, Senator Weinberg has also been the prime sponsor of bills on government transparency and accountability; gun safety; marriage equality; and other quality-of-life issues.
In 2017, she received the National Newspaper Association Open Government Award at the National Press Club in Washington, D.C.
Elected to the senate in 2005, she has been the Senate Majority Leader since 2012. She served in the state General Assembly between 1992 and 2005. The committees she has served on include Legislative Oversight, Select Committee on New Jersey Transit, Joint Budget Oversight, Joint Committee on Economic Justice and Equal Employment Opportunity; and on the Judiciary Committee.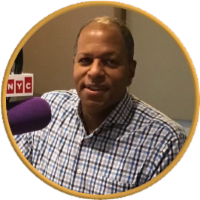 Presenting the Lifetime Achievement Award to Sen. Weinberg, Michael Hill of WNYC Radio
Michael Hill is NYPR's Host of Morning Edition at WNYC.  Michael is a native of Newark and has spent the last 6-plus years covering the Garden State as an anchor, correspondent and multi-media journalist. Michael is an avid Scrabble player, cherishes a great mystery and welcomes great opportunities to laugh at life.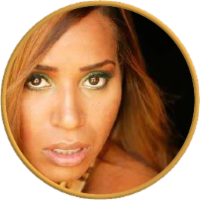 Your Host for the Gala, Alexandra Hill of WBGO Radio
Alexandra Hill began her work with WBGO in June of 2012 in the news department. A graduate of the Rutgers Newark journalism program, Alexandra was also a student of WBGO News Director Doug Doyle. Alexandra has since become the lead general assignment reporter, afternoon news anchor, and producer of the award winning live call in show Newark Today. Since working for WBGO Alexandra has covered politics in and around Newark including the 2014 mayoral campaign of Mayor Ras Baraka as well as the senate campaigns of former Newark Mayor and now U.S. Senator Cory Booker in both 2013 and 2014. Alexandra also covers a host of human-interest stories, and has been recognized by the New York Association Of Black Journalists for her piece entitled Sheltering Newark's Homeless.
RSVP and Purchase Tickets Here
If you are an NJ-SPJ member and have logged into the website, the ticket purchase page will display your special ticket price. If you are not a member, consider joining NJ-SPJ to receive all member benefits. Otherwise, you can pay for your tickets at the non-member rate.
When you click the link below you will be taken to a ticket order page to complete your ticket order. You can purchase up to ten tickets on an individual order. We use PayPal to manage the financial transaction, which you can complete using your PayPal account or a major credit card. You do not need to have a PayPal account to complete the transaction through PayPal.
After you complete the payment, your tickets will be emailed to you as a PDF attachment.
Click here to purchase your tickets.
Click here to purchase tickets for children 12 years and under.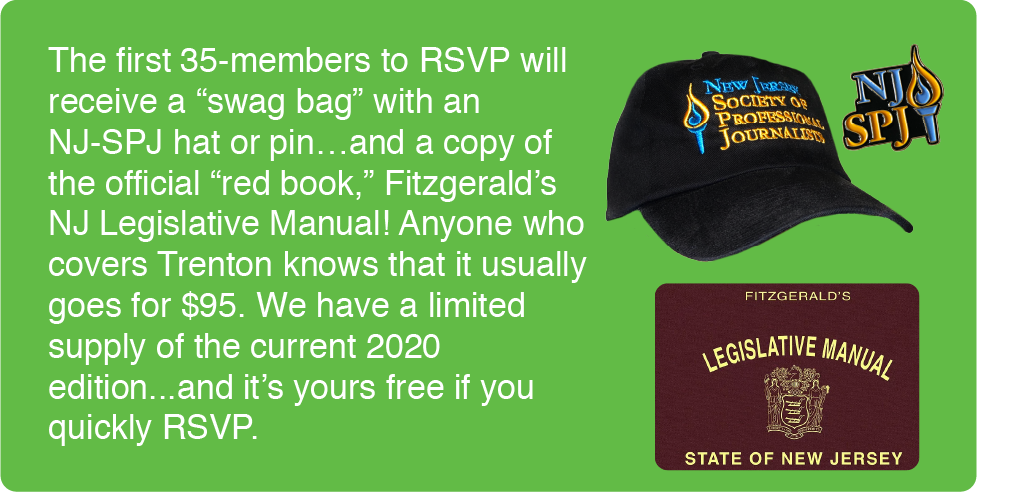 Courage Under Fire Awards
In addition to our regular awards, there will be special "Courage Under Fire" awards for the NJ photographers who covered COVID from the beginning…who navigated the mass protests up close, here and elsewhere…and who captured the iconic images of the Jan. 6th attack on the Capitol. You will see an exclusive photo montage of their award-winning work.
---
Harvest Brewery/Cafe
392 George St, New Brunswick, NJ 08901
Close to the
train station
and municipal parking! The municipal parking is right around the corner. Look for the "Lower Church Street Deck" at 90 Church St, New Brunswick.