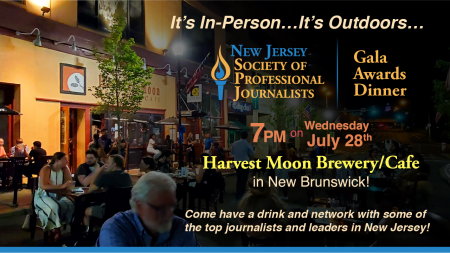 Return to Gala Main Page
Purchase Gala Tickets
I never know my schedule ahead of time. What if I don't RSVP soon?    Quite honestly, seating is indeed limited and these prices are dependent on people RSVP'ing early.  That's why we kept prices low.  It's a 3-course, $42 meal that you're getting for $12 (for members), plus a swag bag.  A good time to RSVP is right now. You can always pass along your ticket to someone else.
Seriously, can't I just RVSP a few days before?  The restaurant plans to set up some stools and an area where you can order drinks.  But we cannot guarantee you a seat at a table.  You really should RSVP now.   (Are we being too subtle?)
What if I RSVP and pay … then I cannot attend?   We will soon be announcing a robust slate of events for the fall, throughout the state.  You can take your un-used Gala ticket to attend any one of them for free, with the exception of our Skillsfests.  If that doesn't work for you, well, we cannot process refunds, but you can be assured that your money will be used to protect journalists — and student journalists —throughout New Jersey and also for our legislative efforts on Open Public Records, Open Meetings and the Right to Record.
What if I want to come early or stay late?  The Harvest Moon Brewery/Café will set up a special outdoor area at 6 PM where you can order drinks and mingle with other NJ-SPJ guests.  As for staying late, well, it's a tavern, so you can stay until midnight if you order food or drinks.  It is possible, however, that you may have to move inside.
Should I really bring my kids?  Why not? It's a festive, outdoor event.   There is a special kids' menu for children under 12 and it only costs $3 to bring them.  Let them see Mom or Dad get an award!
What about parking and transportation?    Most people have very good luck parking on the street in New Brunswick.  That's one reason we chose a Wednesday night: Little traffic and plenty of parking.  There is also a municipal parking deck at 90 Church Street, which is around the corner from the restaurant.  The train station is within easy walking distance.  Check out https://www.amtrak.com/stations/nbk   You can also find NJ Transit schedules at njtransit.com.
Is there really a $95 NJ reference book in the swag bag?  Everyone who RSVPs early will receive the Fitzgerald's Legislative Manual, also known as "The Red Book."  Published since 1872, Fitzgerald's is the only government directory officially recognized by the New Jersey Legislature.  You will receive the 2020 edition, which—as of this writing—is the current edition, selling for $95.  The new 2021 edition will likely be available for purchase by the time of the gala, but the 2020 edition remains quite valuable, as there is no turnover in the governorship or legislature this year.  If you are an NJ-SPJ member, you will also receive logo gear.  Everyone will get either a hat or a pin—you may get both—and we are keeping our fingers crossed about getting t-shirts.  Some swag bags may have extra items, which we will distribute at random.
I entered the contest.  How do I know if I am a winner?  If you have not received a personal email by June 25th, you should contact alyssa.nancy.lidman@gmail.com
Is there a list of contest winners?  We are not publicizing the winners until the day after the awards gala.   In the past, people arrived without knowing if they were winners or not.  This year we are doing things a bit differently.  In each category, there will be a "signature award" winner, who receives an award and will speak briefly about their achievement, then there may be others who will receive a certificate of excellence in their category.  Not all categories will have certificate winners. This is not "everyone gets a trophy."  If you receive a certificate, it is because an out-of-state jury believes that you did excellent work.
I'm not sure if I qualify to join NJ-SPJ.   The New Jersey Society of Professional Journalists (NJ-SPJ) is open to everyone who believes in a free press and an informed public.  Many people join simply to promote these goals or to take advantage of educational and networking opportunities.  We have a separate program where we offer NJ Press ID Cards to qualified journalists.  We do this in coordination with the NJ Press Association.
I have some questions about NJ-SPJ.  Contact our president, Bob Schapiro, at bob@newsfilms.org
Return to Gala Main Page
Purchase Gala Tickets