Learn from experienced professionals
how to join the podcasting trend
PHILADELPHIA – Attention all you aspiring podcasters in the greater Philadelphia area.
The New Jersey and Keystone chapters of the Society of Professional Journalists will be hosting a one-day workshop called "Podcasting 3.0" on Saturday, Oct. 27, at the Pen & Pencil Club, 1522 Latimer St. in Philadelphia.
The workshop – which runs from 11 a.m. to 4:30 p.m. – will show you some of the many possibilities of podcasting and teach you the basics of how to do a podcast.
Among the topics to be covered:
Tips on how to record the best quality audio for your podcast.
A survey of some of the best equipment for your recording.
A discussion of what makes a quality podcast, in terms of content.
How to best promote and distribute your podcast.
A review of best practices and resources for podcasters.
During the workshop, participants will have an opportunity on their lunch break to collect audio in Center City Philadelphia and return to the workshop to learn how to edit that audio, and how to write and deliver a script.
The cost of the workshop is $75 for professionals and $35 for students. The fee includes a one-year membership in the Society of Professional Journalists. Seating is limited. The fee does not include lunch. Attendees must bring their own smart phone and laptop.
Register here for the workshop.
Founded in 1909, the Society of Professional Journalists is the largest and oldest journalism organization in the U.S., with about 6,500 members. The society advocates for open records access, ethical journalism, newsroom diversity and journalism education.
The workshop will be taught by:

  Kayla Dwyer
A multimedia reporter for the Allentown Morning Call. She also is the producer of "Valley View," the newspaper's podcast.

   John Ensslin
A multimedia reporter for The Record and producer of the podcasts "On the Record" and "Studio SPJ." John is a former national president of SPJ and the current president of New Jersey SPJ. A journalist for more than 30 years, he has been podcasting for the last eight years.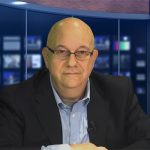 Steve Lubetkin
A professional podcaster and managing partner of Lubetkin Media Companies in Cherry Hill, N.J. Steve is co-author of "The Business of Podcasting: How to Take Your Podcasting Passion from the Personal to the Professional." Copies of the book will be available at the discounted price of $20.