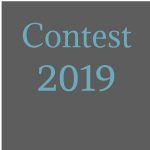 Our chapter IS accepting entries for an expanded 2018 journalism contest!
Click here to get an overview of our contest.
Click here to go directly to our contest submission form.
Last year we scaled back our contest to four signature award categories. This year, we are expanding the competition to 11 categories, including:
The Ron Miskoff award for outstanding journalism educator of the year.
The Barbara Reed award for outstanding ethnic publication.
The Gabe Pressman award for best video news story.
The Herbert Morrison award for best audio news story.
The David Carr award for Reporter of the Year.
The Grassroots Journalism award for best coverage by a weekly or hyperlocal.
Best investigative journalism by a weekly publication.
Best investigative journalism by a daily publication.
We will still honor the winners of our traditional signature awards:
The Stuart and Beverly Awbrey award for public service by a weekly or hyperlocal publication.
The Tim O'Brien award for best use of public records in a story.
The Wilson Barto – for outstanding "rookie" journalist of the year.
What I particularly like about these new categories is that they will also keep alive the legacy of the people for whom they are named.
Barbara Reed and Ron Miskoff are former presidents of the New Jersey SPJ chapter and loyal SPJ members.
David Carr was an inspirational reporter for the New York Times and an SPJ member who lived in Montclair.
Gabe Pressman was a legendary New York City television journalist who got his start at the Newark Evening News.
And Herbert Morrison was the radio reporter whose dramatic on-the-scene report of the Hindenburg explosion will never be forgotten.
Watch for more details in early January on contest guidelines and how to enter.
New board member
My Record colleague Melanie Anzidei recently joined the SPJ New Jersey board of directors. Melanie covers Hackensack for the newspaper. She will fill the unexpired term of Matt McGrath, who stepped down from the board recently.
I'd like to close the year by thanking all our board members for their work on behalf of SPJ during 2018.
They are:
Jane Primerano, regional director
Miriam Ascarelli, vice president
Emily Kratzer, secretary
Elizabeth Oguss, treasurer
Melanie Anzidei
Robert Bugai
Nicholas Hirshon
David Levitt
Claire Regan
Bob Schapiro