Description
---
Congratulations, you are getting a free membership extension!  SPJ will add months to make your membership coincide with the calendar year.  This only applies to those who purchase 2022 NJ Press ID Cards.
You are selecting the following, all of which are required:
$35 for 2022 NJ Press ID Card
Full 2022 Membership in NJ-SPJ and national SPJ. No additional charge.
$4.80 for shipping & handling. (For express shipping, email info@njspj.org.)
You may ADD the following: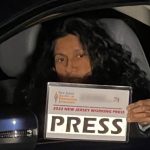 2022 Vehicle Card (Laminated) for $8.75.  You may purchase up to two, for your own use in both personal and work vehicles. These are available only to people with an NJ Press ID Card. Get more info here.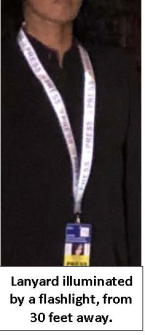 Reflective Press Lanyard
If you had an 2021 NJ-SPJ Press ID Card last year, you should already have the one-inch, double-reflective PRESS lanyard. The Office of the NJ Attorney General strongly urges that you wear this when covering mass protests or interacting with law enforcement.  Get more info here.
This is $6.95 when purchased separately, $5 when purchased with this bundle.