NJ-SPJ is proud to unveil this new feature, debuting in early 2022.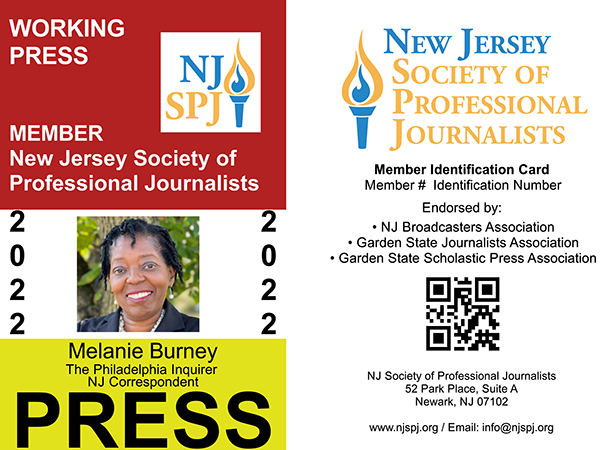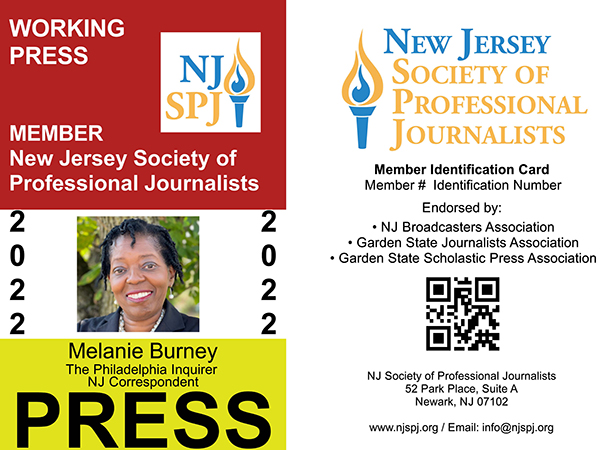 Everyone with a NJ Press ID Card from NJ-SPJ will automatically be enrolled. The directory will have many benefits:
If you've ever applied to cover a ballgame or a concert—or sought press credentials at the White House or the United Nations—you know that you are often asked to provide a photocopy of your current local press card. Now you can simply send them the web address where they can see and verify your card online.
You can allow anyone with a phone to scan QR Code on the back of your press card.  This will take them directly to your personal profile information on the NJ-SPJ website, verifying your status.  By default, that information will include everything that is already on your card, plus your primary email address.
Your will be able to add information, at your discretion, such as your Muck Rack and Linked-In URLs, as well as links to your past work. You can also add your bio and a description of what you do.
NJ-SPJ will be advertising this directory to the public, for people who may be seeking you with jobs or news tips. You will be able to add standard tags, such as "environmental reporter" or "Bergen County." People will also be able to search for unique words. For example, if you did a documentary on wine in France, people looking for that will be able to find you.
The Directory of NJ Journalists is designed to meet the local news eco-system that exists today. Previously, if some saw a pipe spewing suspicious liquids into a river, they would contact their local newspaper. But now their town may not have a newspaper…or it may be so short-staffed that it cannot investigate the tip. Using the database, however, people can find an environmental reporter who covers their area.
The same is true of jobs. There are fewer general-interest publications, but many more dedicated websites, online newsletters and venues of corporate communication. These people may be searching for a writer, photographer or video cameraperson or editor. The Directory of NJ Journalists will help these people find you, especially if you customize your page.
The Directory of NJ Journalists debuts in early 2022.
Check njspj.org for updates.