Journalists will come together to discuss and share reporting and writing stories about Children & Families
About this event
Journalists from New Jersey, Pennsylvania, New York and Delaware are invited to attend the first-annual Conference on Children & Families Journalism at Rowan University on Saturday, June 4.
Rowan University faculty, staff and students are also invited. Discussion topics include news coverage of: gun violence, social services, autism, health, the Covid-19 pandemic, K-12 education, school shootings, mental health and child welfare, among others.
The keynote speaker is Lane DeGregory, Pulitzer-Prize-winning journalist from the Tampa Bay Times.
Confirmed speakers are from The Philadelphia Inquirer, Newsday, the New Jersey Monitor and the South Florida Sun-Sentinel.
Pre-registration is REQUIRED. Register here.Register here.
The Conference on Children & Families Journalism is being sponsored by the Journalism Department and the Ric Edelman College of Communication & Creative Arts at Rowan University, with additional funding from the KASTIA Foundation.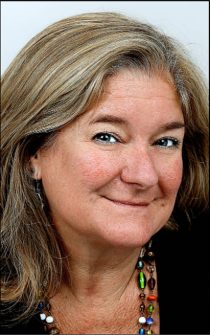 Lane DeGregory is a listener, a writer, a teacher. She loves true stories, intimate details and big ideas. She interviews strangers and writes about real people, some famous, but mostly folks struggling in the shadows.
In 30 years, she has shared more than 3,000 stories in newspapers and magazines: A feral child who gets adopted, a teenage orphan begging for a family, a young girl whose dad dropped her off a bridge.
She has won dozens of national awards, including the Pulitzer Prize for feature writing. And she hosts a journalism podcast: WriteLane.