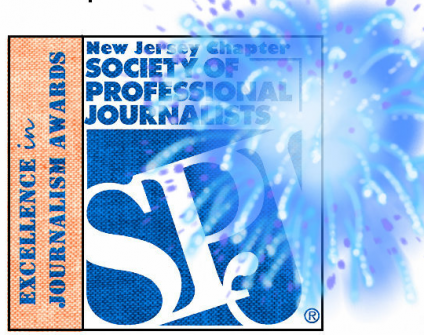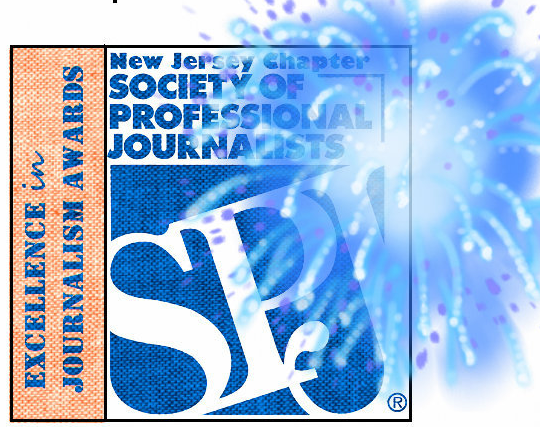 ELIGIBILITY
For directions on how to enter the contest, go to the Enter Now! page.
We accept stories written by a journalist who lives or works in New Jersey or who reports about New Jersey or the region. We also welcome stories from people who live and work in New York City and Philadelphia, as long as the story affects New Jersey or New Jerseyans, or is about regional issues like transportation, the cleanliness of our beaches or the economic vitality of our region. We will accept stories on national and international issues if the authors live in New Jersey, or if the story has a strong NJ angle or if the publication, video channel or website is primarily situated in New Jersey.
All entries must have been published, broadcast or placed online in 2016.
Entries must be submitted by 11:59 on March 1, 2017 

EXTENDED TO MARCH 10 

The only exception is the contest for the Stuart and Beverley Awbrey Award. Because that competition requires extra documentation, the deadline is March 8

EXTENDED TO MARCH 17

. 

ENTRY FEES
SPJ members: $20 per entry — except for the Awbrey award, which is $25 for members as well as non-members.
Nonmembers: $25 per entry
TIP: Join SPJ for $75; enter in four categories and save $20!
HOW TO PAY: You can pay online after uploading your work on the Betterbnc.com site or you can pay by check. If you're paying by check, here's what to do:
Email the entrant's name, entry title, news organization and check total to our treasurer Ron Miskoff at qpn@pipeline.com
Write "NJSPJ Awards Payment by Check" in the email subject line
Send the check to NJ-SPJ, c/o Media Trends, P.O. Box 470, Metuchen NJ 08840
No fees will be refunded, and all entries become property of NJSPJ. Contestants agree to let us reproduce their work for the purpose of promoting future contests. Money generated from the contest is used to fund SPJ programs in New Jersey, including this contest.
Any questions? Email contest administrator Terry Williams at spj.nj@cox.net or call her at 619-743-3669. Feel free to call anytime. We're here to help.
If you want to know more about joining NJ SPJ and what we do, contact chapter president Miriam Ascarelli at prez@njspj.org.
CATEGORIES
We have more than 50 categories. To see the complete list, go here. The categories fall into these divisions:
All (anyone can enter, regardless of affiliation)
Local Journalism (weeklies and local websites)
State/regional Journalism (dailies; state/regional websites can participate in this division and compete against traditional dailies or they can opt for the categories listed under Online State/Regional Journalism)
Online State/Regional Journalism (this division was added this year.)
Radio
Television
Magazines
Photojournalism
Blogs
Newsletters
JUDGING
Our contest is run by volunteers, and it is judged by volunteers. Every year, we swap entries with another SPJ chapter, and with the exception of Journalist of the Year and the Courage Under Fire and Awbrey awards, they judge our entries, and we judge theirs. If you are interested in serving as a volunteer judge, please drop us a line with your contact info and journalism bona fides at  newjerseyspj.feedback@gmail.com.
The Awards Committee reserves the right to change the category in which entries are submitted and to refuse entries not meeting eligibility. In the case of an entry dispute, the decision of the committee will be final.

THREE PRESTIGOUS AWARDS, FOUR SPECIAL PEOPLE

Finally, a word about three prestigious awards that pay tribute to four Garden State journalists who are inspirations to us all: the Stuart and Beverley Awbrey Award for distinguished public service by a community newspaper or local web site; the Wilson Barto Award for outstanding achievement by a first-year reporter; and the Tim O'Brien Award for investigative journalism.
Stu and Beverley Awbrey ran The Cranford Chronicle from 1978 to 1988 believing their 100-year-old weekly was more than a livelihood. They saw an opportunity to contribute to the civic life of Cranford.
Stu, who died in 2004 at the age of 66, would write: "We asked ourselves: Isn't a newspaper a public trust as well as a private enterprise? Don't its proprietors have a responsibility to the community to serve as a means of communication and as a forum for opinion? Our answer was `yes' to both questions."
In their time, The Chronicle's circulation and advertising both rose – demonstrating that committed community journalism could be both noble and profitable. Citizens took up a collection to help the paper successfully defend against a libel suit.
Wilson L. Barto Sr. of Skippack, Pa., finished a 40-year career in 1992 after working for five New Jersey papers and two in Pennsylvania. He was the only person to serve as city editor of both Trenton dailies.
Wilson, who died in 2010 at the age of 83, encouraged beginning reporters to aspire to become great journalists. He was the founding president of the New Jersey SPJ Professional chapter in 1959 and New Jersey's first newspaper ombudsman in 1975 at The Times of Trenton.
Tim O'Brien's investigative reporting, first at The Star-Ledger and later at The New Jersey Law Journal, exemplified the qualities of courage, thoroughness, integrity, persistence and quiet idealism that we seek to honor in the investigative reporting award that bears his name. Tim died in 2005 at the age of 63. He was an inspiration to those he worked with, and we hope this award will inspire more of the kind of work he did during his life.